Your Source for Local Meats and Custom Processing
Lemmon's Best Locally Sourced Meats and On-Site Processed Game
Beef ☆ Sausage ☆ Pork
We carry the finest quality products in every meat category. From fresh, smoked, processed, and ready to eat meats, everything is locally sourced, USDA inspected and approved, and hand cut right in our live slaughter facility.
Our specialty at Lemmonmade lies in custom cuts- we cut it just the way you want it. We also provide vacuum sealing for your bone out items (ribeyes, sirloins, tenderloins, new york strip steaks, ground beef, etc)
We are committed to delivering quality personalized services and products to cater to your every need.
We are the brand new Butcher shop in town with a state of the art meat processsing facility and want to get to know you
Stop by, call and ask questions because we want a long term relationship with you!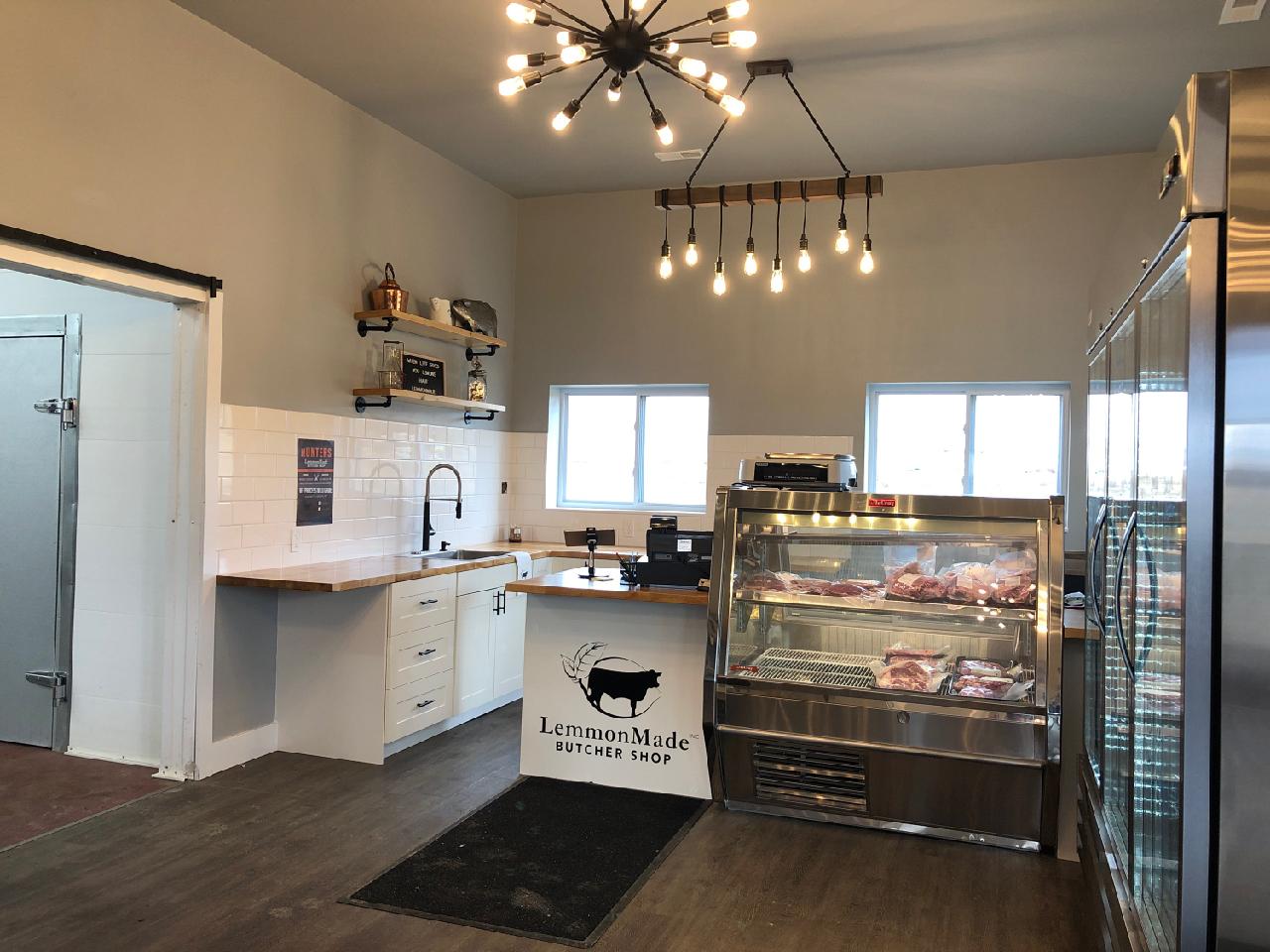 Step 2
How should we prepare it?
Step 5
Pick up your custom order


We carry a variety of meats in stock. See what you can always find on hand and ready to carry out!

Sausage
Artisan fresh and smoked sausages made from high quality ground beef and pork, mixed with hand blended authentic spices by our in-house craftsmen

Ribs
Rich and juicy slabs with perfectly tender meat that slides right off the bone, perfect for grilling, baking, barbecuing, and more

Pork
Exceptional quality grade A cuts of shoulder, ham, ribs, loin, chops, and belly from locally sourced and humanely raised hogs for perfectly meaty and tasty meals
Jerky
Thin cuts of perfectly salted, lean, dried beef sticks in different flavors for the perfect healthy and fuel-boosting snack

Assorted Steak
Hefty servings of strip steak, kansas city steak, new york strip steak, ambassador steak, boneless cub steak, beef sirloin tip steak, breakfast steak, and knuckle steak
Steak
Standard and special cuts in deep and delicate flavors and varying degrees of tenderness for pan frying, grilling, oven roasts, and more Custom Cow
Premium and choice grade beef in the cuts, sizes, and weights of your preference, carefully dry aged for maximum flavor and tenderness